Walk to the Light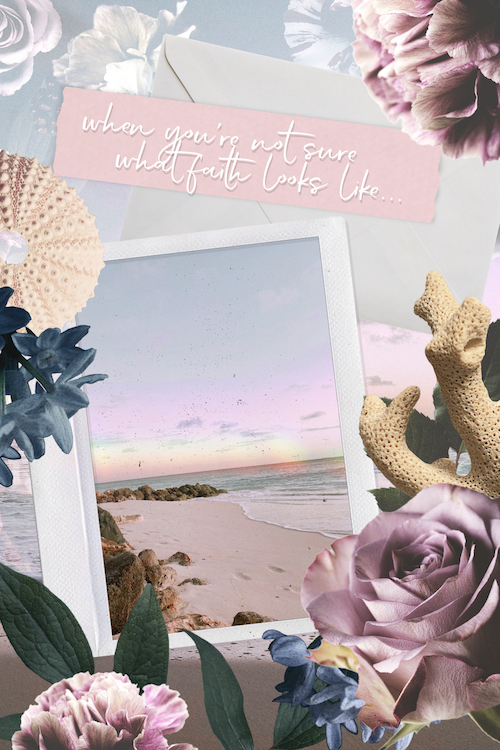 What does faith look like right now? What does loving You mean?
I was on the empty beach with my man, asking questions in my heart as we walked in the early morning hours.
My head was tilted back and my eyes shut, letting the sunshine warm my face. I continued to walk that way, with my hand in my husband's. It was a long way, but I knew we were going the right direction because I felt the sun. We were going towards the light.
We stopped when we had reached the end and I opened my eyes to glance back. There were sharp rocks lining the section we had just walked.
"Did you know my eyes were closed?" I asked.
"No, I was just navigating you."
It made me think that maybe, right now, that's what faith is…that's what loving God looks like…
How beautifully simple. Just a hand reaching out, with childlike trust knowing that Jesus will gently guide us through the jagged, brokenness of this tired earth.
The more I learn about the Divine and try to align my life to a spiritual realm, the more I realize I don't know much. But if there's one thing I have found out for myself, it's that God is kind. I think He understands the intricacies of our unique situations, how anxious we might feel, as He sees us through a lens of love.
I can overcomplicate and turn faith into math equations…but maybe it's just a little trust and shuffling one foot in front of the other. Not isolated, not defeated…just resting our hand with the Divine and taking baby steps as we walk to the Light.
Sending so much love and prayers for everyone to stay safe. 💕