About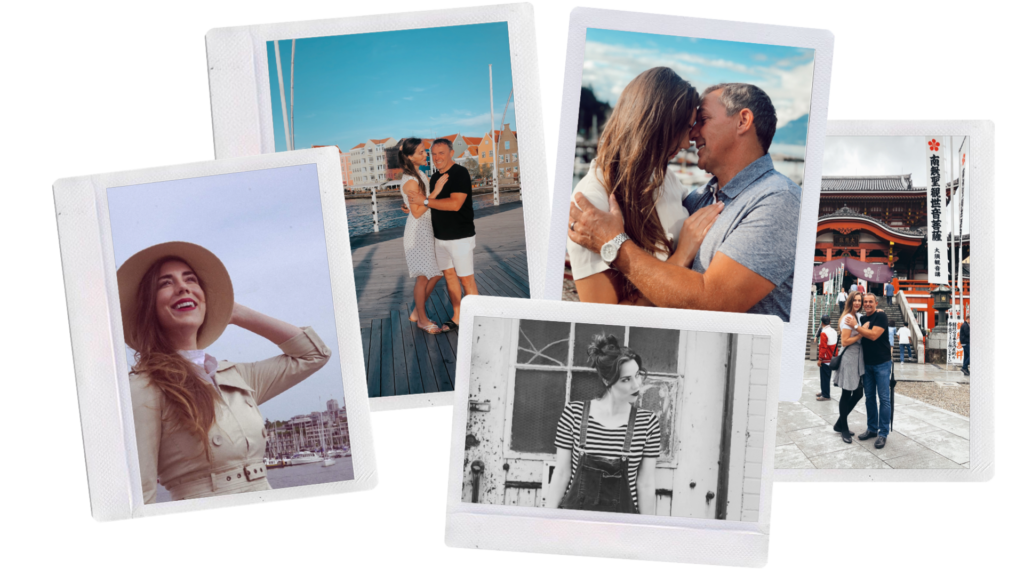 Welcome to Wing It My Way!
I'm Charissa, a flight attendant working for a Canadian air carrier. As a child, I was in love with skies…mesmerized by dynamic sunsets, the clear Alberta horizon, and feeling helplessly swallowed by that deep, entrancing blueness. Now, as an adult, after many years of twists and turns I have found myself again spellbound by the skies. This career wasn't love at first flight, but after a few tailspins and some turbulence I found a lifestyle that supports my dream life of living as far from ordinary as possible.
My husband (i.e. the Dutchman) and I travel the world on a whim. Whenever possible, he travels with me for my work and, likewise I travel with him for his work. Even on our days off we're often flying. Between the two of us we've traveled to over 50 countries (and counting). Along the way, we've learned travel secrets, discovered must-see destinations, and found ways to make traveling feel luxurious (even when you're not traveling first class). We just do our thing as fabulously as possible without caring what the rest of the world is up to and we love every minute of it! No matter if we're working, we think every day should feel like a holiday!
My goal is to use this blog as a platform to connect with women all around the globe, share our most privileged travel secrets, tell you where the most magical places are (in my opinion), spill the tea' of what a flight attendant life is really like, give tips (and recipes) on living a healthy life on-the-go, create escapism and spark a little flame of wanderlust in the heart of the most stodgy of homebodies. I am passionate about living a life that comes from a place of love and freedom; and fully embracing life with a liberated soul, mind, and body. Most of all, I strive to be an authentic voice and to add value to the lifestyle of the free spirited, classy traveler.
I'm just winging it my way, doing this beautiful life God gave me – with a little elegance and a lot of wild. I'm so happy to know that, as it turns out, dreaming and doing can be the same thing.
Thanks for stopping by and I hope you leave inspired to chase your dreams with a little hustle and plenty of heart.
Charissa