Welcome to Wing It My Way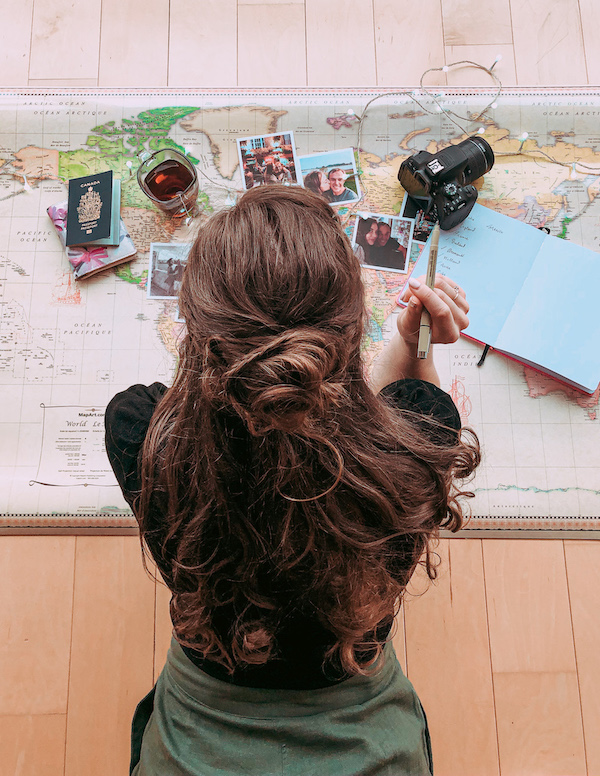 I'm so happy to finally have a little space on the internet again. I started a diary when I was five years old and blogged ever since I was a teenager, because, for me; writing has always been my creative outlet.
As it always seems to, life became busy and I found my writing limited to random bursts of inspiration typed on iPhone notes and messy handwriting in my morning pages. I stopped blogging.
All of a sudden, life drastically changed and I found myself skyborne with an old dream.
I remember praying to God, almost five years ago, for a chance to become a flight attendant. Then I looked up at the sky and saw a plane soar overhead. I remember that moment felt like a sign. After not getting interviews with different airlines, I decided to pursue my other dream and moved to Vancouver to act. Who knew that almost three years later, an International airline would still have my resume on file and call me. It's been a wild adventure, first going through several weeks of training, operating my first flight on January 1st of 2018, and becoming a lead flight attendant four months in. That year was the most challenging, diverse, and rewarding year of my life. After almost a year there, I moved onto being a flight attendant for a national Canadian airline. This job isn't always rainbows and it may not be forever, but honestly; being a flight attendant has been life changing…a dazzling journey filled with joyous, turbulent, and proud moments.
When I started the training, I seriously wondered if I would ever earn my wings…sleep deprived Charissa is truly a hot mess! I set the fire alarms off in the building, collapsed in the simulators because I hadn't eaten, got lost multiple times, and studied bleary-eyed deep into the night. I'm so incredibly grateful to the friends I've studied and worked with. There is definitely a type of person that this career attracts, and its special to have these humans in my life.
So here I am now, with a re-awakened desire to create, write, and share inspiration. I'm delighted to share the ups and downs of a flight attendant life (see what I did there?) and this magical adventure of having your heart in the clouds.
Check out my about page to read more!
Charissa