Covid-19 in the Caribbean
I have been reluctant to blog, mainly because I was blurry on what to share. As of the last month, I have been on ODS (off duty status), laid off, and now, I might be rehired as an "inactive employee". It's confusing, and after hours of reading union emails, company threads and what felt like days on the phone I have officially thrown my hands up in the air with a "Que, sera sera" resignation. I literally have no idea what will happen. No one is flying these days, and while I may or may not have my job back I know eventually I will come back to the skies. I count myself to be one of the lucky ones.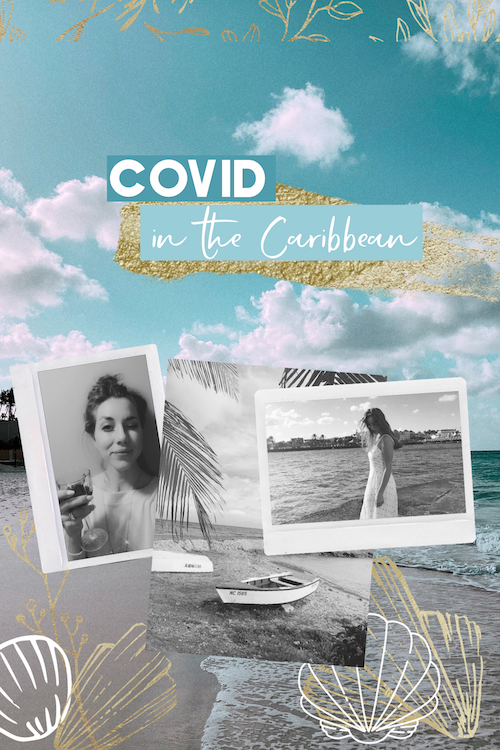 That said, while I could post about what to do on a Delhi layover, my favourite cafe in London, or share travel ideas ; now is not the time. Likewise, is it also not relevant to talk about how "great" the flight attendant life is…because, frankly, while I didn't work very much during this Covid madness, my friends did and I know that it is not a "rosy" time to be in the industry. They are courageous, brave heroes that have had to put up with a lot to bring people home.
I also felt unsure of what was "right" to post about, feeling like personal life posts might not be appropriate to share either. About a month and a half ago, my husband and I went to the Dutch Caribbean. I packed extra things (just in case) and off we went. It was supposed to be a business trip with some pleasure thrown in, but it ended up being a one way ticket to our second home. I'm so thankful we followed his gut because, short story, we're now living in one of our favourite places, while we "wait out" the storm. Although, "waiting" isn't an accurate word. Hubs works most of the day and I've been taking courses, learning Dutch, and spending time on my own creative projects. I haven't even sat down to watch a real movie yet (unless you count Tiger King!).
We are isolating, of course, and I'm grateful the rules are fairly rigid. We have curfew, restaurants are only open for takeout (if that), and we have our temperature taken before we're allowed access to the grocery store. We only leave the house to get groceries or walk the beach (we can be outside for exercise), which I think is pretty common for most places these days.
The world is topsy turvy. Being too positive can be interpreted as denial, insensitive, or an invalidation of other people's emotional state. Being negative is, well, frankly depressing, and not helping anyone (in my humble opinion). Being neutral and avoiding the topic of Covid is also seen as denial. It's confusing to know what is helpful, how to be encouraging, and what to say.
I think the best thing we can do is just keep being ourselves, connect /check in with others, listen, focus on what we can control, and spread a little sunshine in our corners. These are the things I want to concentrate on.
While I wanted a big part of this blog to encompass the travel lifestyle I lead, I also wanted it to be a spot where we can inspire each other to chase our dream lives through wellness, wholeness, and soulful moments of magic. So during this time, my compass might be pointed mostly in that direction.
While I know that this time is heartbreaking and difficult for many people, I do see this time as a chance to reconnect and take a step back…maybe look at our path with new eyes. Maybe we realize our purpose is on a different road, or the life we're living is missing something. I believe we will all take something different from this time. I think in the middle of the chaos, there will be a download from the Divine for anyone who wants to listen. Our dream lives might be different than we think and closer than we imagine.
Sending so much love…