Manifesting a new chapter in the Caribbean
This year has been a year for the books, and not just because of Covid-19. In fact, because of Corona, some incredible things have happened. Just to clarify, there are few things in history worse than a global pandemic…so what I am saying, is that our canceled flight (caused by Covid) had us stuck overseas for months…and that…THAT is what changed the trajectory of our path.
After two months in Aruba, flights in between the islands finally opened up. We made sure to get on the very first flight to Curacao (we were the first passengers at the airport, so they literally asked to take pictures of them giving us cookies…it was like "a thing" lol). Travel was still very restricted off the ABC islands, but thanks to the stringent lockdown that Curacao enforced there were no cases of Covid locally.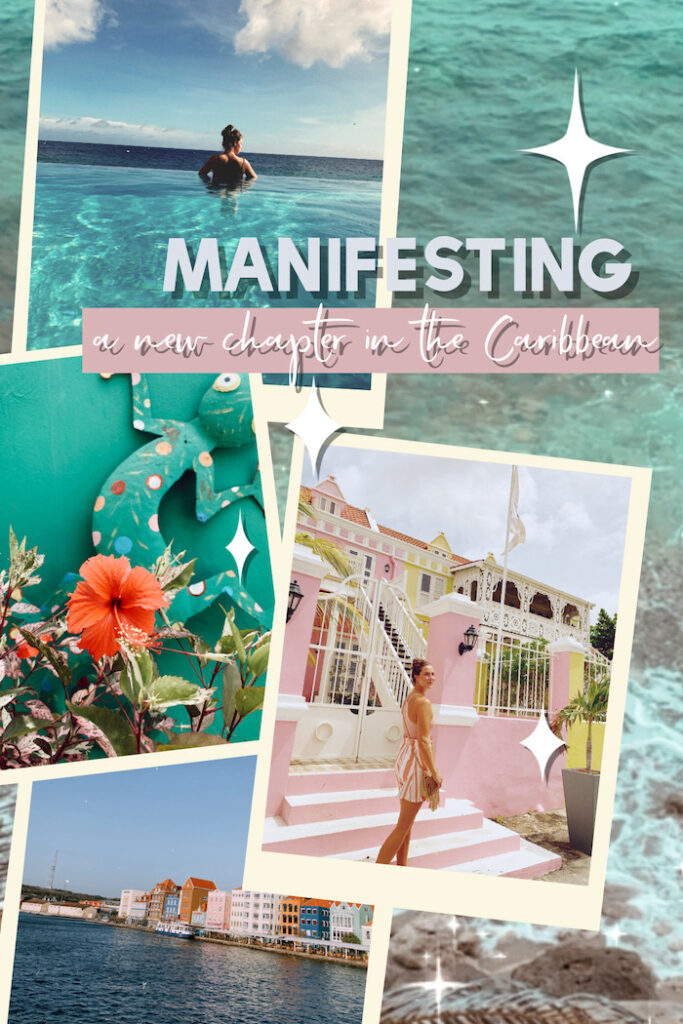 We were led to the perfect apartment in Curacao. We began to think that, maybe…this was the beginning to what we had planned for "way in the future".
Manifestation is real, because we're living it! It's surreal how everything has happened.
Last autumn I made a vision board, and within a matter of months almost everything on that board started coming true. I even had a picture of my dream area to live in Curacao. Not joking, we are currently living in a building that I had IN THE PICTURE! This I realized AFTER we were already moved in!
I had made my vision board with the idea of "the next five years". Hubby and I wanted to have a place in the Carribbean one day, somewhere we could spend a few months of the year. Never in our wildest dreams, did I think a few months later we would be living in literally in the back of the building in MY PINNED PICTURE, overlooking the ocean! Like, that's just a little crazy.
I might share more about manifesting (this is something Jesus taught btw, it's just finally 'on trend' now lol), but in a nut shell…through the process of open-handed surrender, prayer, focus, Divine 'coincidence', the practise of gratefulness, and entertaining a lot of "what if?" conversations…we have found our spot on the island. Years before we expected, we are right where we hoped we'd be.
This is not to say it was all easy. We took enormous risks…with business and our personal lives. Things didn't just fall into our laps. We had to be willing to take the jump and more than anything, be open to it. While Covid kept us from going back home to Canada and got me laid off from my flight attendant job, it also gave us all the freedom in the world to pursue new opportunities together as a couple.
Everything happens FOR you. Not to you.
This is the perspective we had. I truly believe if we adopt this mindset, then life not only becomes the most joyful adventure, but we actually get excited about "bad things" when they happen. I lost my dream job, BUTTT (what a beautiful word!) I believed a higher plan that it happened FOR me, and then I started getting pumped about what was coming. I was sad about it for maybe an hour and then I focused on the "next". For me, this perspective has changed my whole life.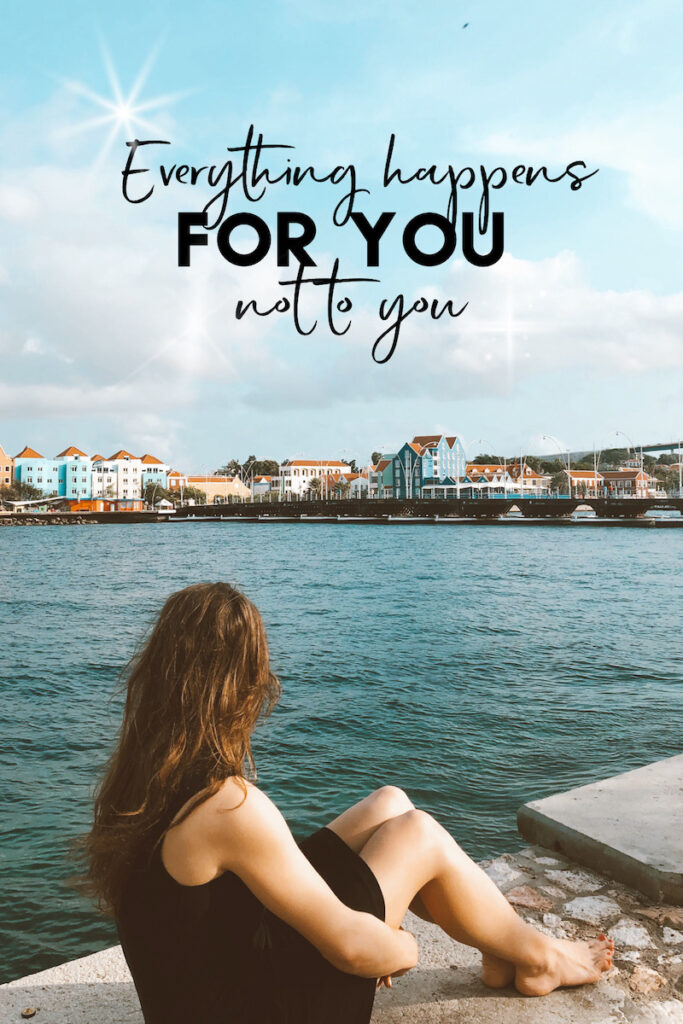 If we had fought tooth and nail to get back to Canada…if we both commiserated the way both our work lives had changed since Covid…if I complained how much I missed being a flight attendant and how we missed our family and friends…
…we would've missed out on looking for opportunities. We would've been too frustrated.
Now my husband and I are working together on dreams that are so exciting I can barely sleep at night (and under wraps for now). This only happened because we were open…to knocking on doors, to having doors shut in our face, and going through ugly doors that looked pointless, only to find a door of opportunity hiding behind it.
We have to be willing to say goodbye to the old life if we actually want something different. I think, for many people, things don't change because they want the old life AND the new. There is no such thing. We can't have both.
Manifesting isn't making wishes and creating a vision board…however, there is something magical about putting your plans into the universe. Every action begins with a thought and a dream, and for me personally, my faith is a big part of it. Then it's attitude and a leap of faith…and then it's work, but if you're flexible and don't hold any ideas too tight, it's fun work.
What are some good things that have happened FOR you because of Covid? If you have any stories, I'd love to hear in the comments!