Reasons why I am in love with Aruba (and why you should visit!)
I have been to many tropical places in my travels, but in my opinion, none can compare with Aruba. There is just something about this island that makes my heart so incredibly happy.
Here are my favourite things about life in Aruba; some of the reasons why the Happy Island should be on your list of must-go vacations when you're ready to travel again!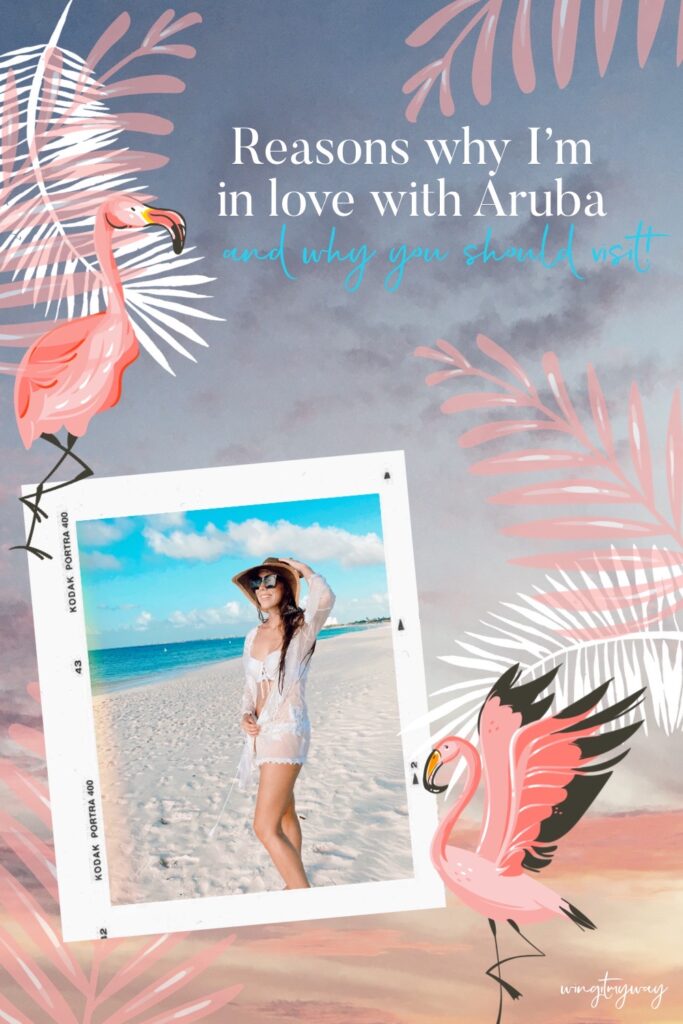 1. Eagle Beach
The powder soft, white sand is the like walking in a tub of sugar. It's like no beach I have ever been to (and I've been to a lot of beaches!). It's is 1100 meters long and very wide! This was one of the biggest reasons we moved back from Curacao…we missed our daily beach walks! We try to walk it every morning, which gets 10,000 steps (about 6.5km) in right away. There is no better way to start our day than with a gentle sunshine, the sound of waves, earthing our feet, and jumping into the blue waves whenever we get too warm. As a couple, it's also our daily "date time", where we can talk and just enjoy being together.
I truly believe this beach is the most healing place in the universe. Nothing makes me feel better than being here. Paired with the fact that the water is the bluest, most crystal clear, it makes sense that this beach is known as one of the most beautiful in the world.
2. The Wind and Sun (The Climate)
Aruba is the Caribbean island that has more sun than any of the other islands. It's almost always sunny! There's a period where it will rain from late October into the beginning of January, but it's just short little showers and then the sun is shining again!
I also love the wind! When we lived in Curacao we had a difficult time with the humidity because there was no wind. Within minutes you are sweating or just feel "sticky", which is not nice. In Aruba, I never feel hot. Absolutely never. I can spend the whole day in the sunshine and I am in my bliss. However, by now, I probably have climatized to island temperatures. When I go back to Canada I think I will be wearing a coat all summer.
3. Safety
I think this is one of the most family friendly vacations places. The waters are calm for swimming (at least on our side of the island), the people are wonderful, the traffic stops to let the iguanas cross the road, and you can walk alone knowing you're safe. They say here that you don't have to lock your door here and it really feels true! I know multiple people who have left their phone on the beach or in a store and come back hours later and it's right where they left it.
Not just that, but the island is outside of the hurricane belt, which is important to me.
4. The Happy People
There's a reason they call this "One Happy Island". It truly is. There's such a different vibe here than other islands around here. The energy here is light and joyful. The locals love the tourists and the tourists love the locals! Everyone is always friendly and eager to help. The culture and the people here are just…happy.
5. The Sunsets and Sunrises
Never, ever in my life have I seen such consistently beautiful sunsets (and sunrises!). Honestly, it's almost every single night that the sky becomes a living canvas of fluorescent light and colours. My camera roll on my phone is almost embarrassing because I take a sunset picture on the daily. I constantly in awe.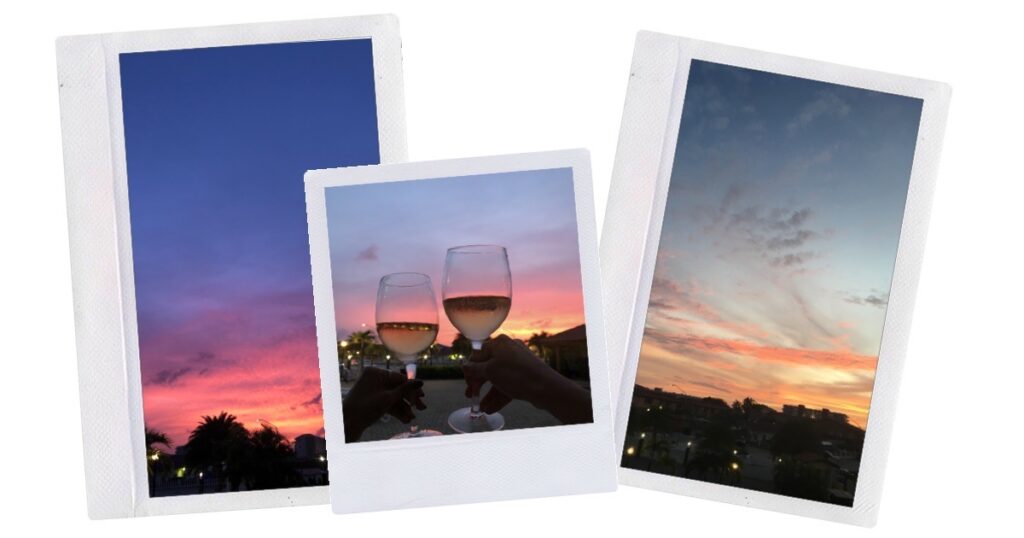 6. The Best Drinking Water
Aruba has the best tap water in the Caribbean and wins awards for it every year! There is never a need to buy bottled water here.
7. The Food Culture
My husband and I love a good restaurant and even though we've been here for a while now, we still have so many to try! This island might be small but it has SO MANY restaurants, beach bars, pubs, and cafes. We keep adding to our list all the places we need to go and we are rarely disappointed. In the future, I will make an Aruba restaurant guide of our favourites.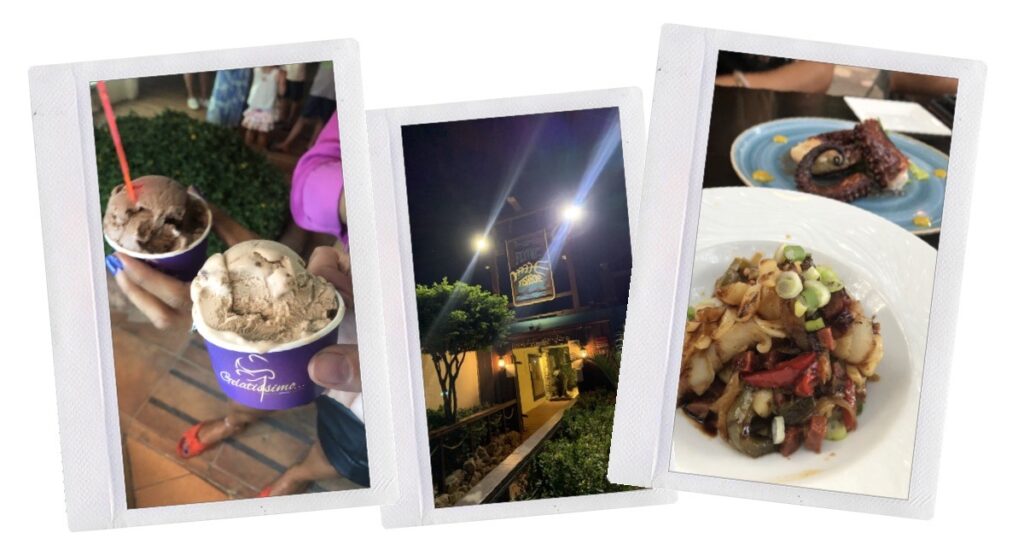 8. Bonus! Being able to drink in the middle of the day (without looking like you should be in AA)
I put this one in just for fun, but it's actually true! The island mindset is always about slow living, relaxing, and just enjoying life! Everyone takes two hour lunches and local shops closes early. Nothing is on time, nothing is rushed, and people live in the moment. I have never met a stressed Arubian.
There you have it! This is just a handful of the hundreds of reasons I love it here! <3
P.S. If you plan a trip, we rent properties walking distance to the beach (in one of the nicest areas of Aruba) for vacationers. Let us know and we will offer 20% discount for Wing It My Way readers!