7 things to love in Panama City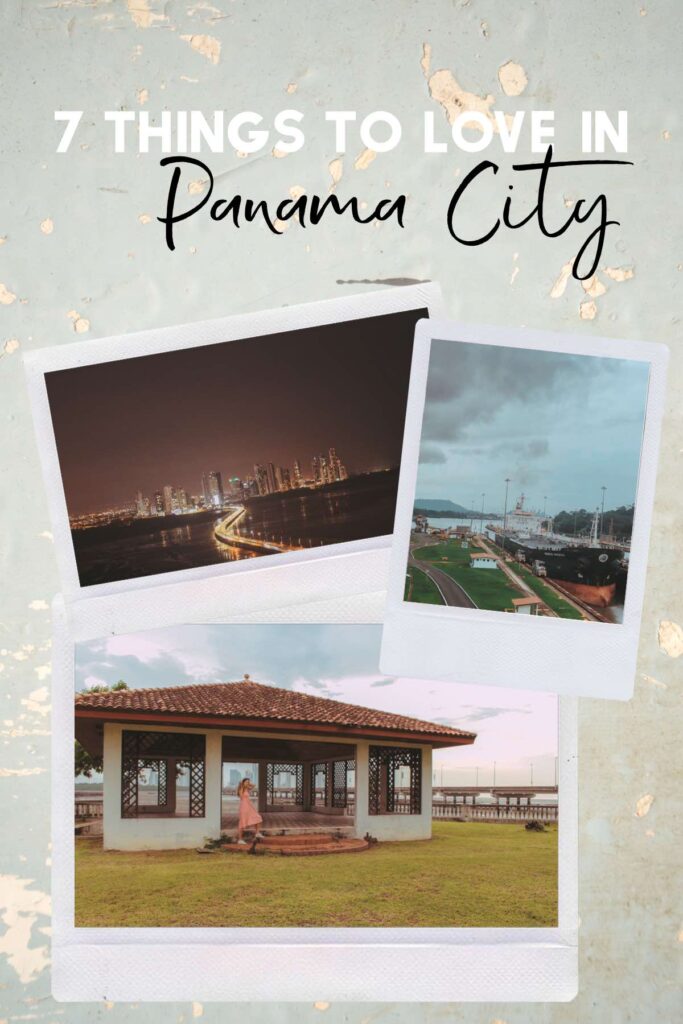 My husband had some work projects in Panama several months last year, which gave us an opportunity to spend a lot of time there. Panama City is a fun place to see; the people are friendly and the culture is lively. You can definitely get by with speaking English, but I was glad Gerrit speaks some Spanish because it definitely helps.
The city is a bit strange to me because people are very poor, and yet, the prices are the same as where I live. At your average coffee shop, a latte costs $5. While a construction worker might work for $25 US dollars a day, a good coffee, never mind breakfast, costs almost a quarter of your day's wages. It's difficult to imagine how the average person affords to live in their own city! I realize that the working class has their own food markets and shops, but the prices were still surprising.
Fun fact: Panama was the first Latin American country to adopt the U.S. currency as its own, although they also have their own currency as well.
It's a unique city, so I thought it'd be fun to share the things we recommend doing the most.
1. Explore Casco Viejo, the historic district of Panama City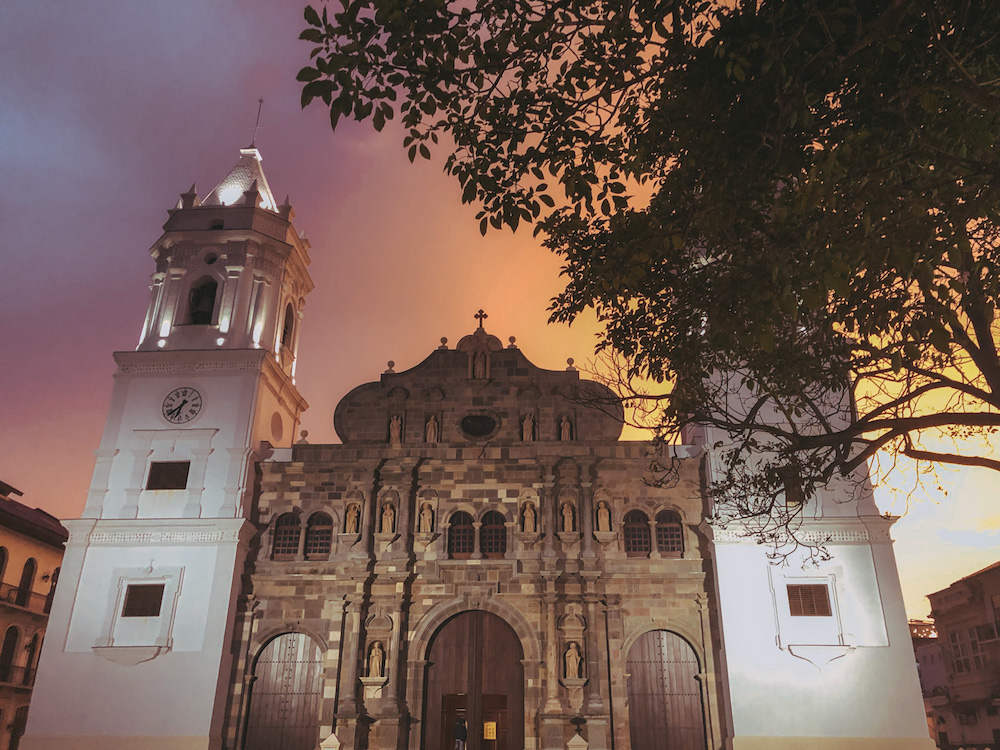 This are was my absolute favourite. The first time we went there, we arrived just as the sun was setting, after a storm…the sky was brilliant behind the Plaza de la Independencia and a fully arced rainbow glowed on the other size of the Plaza. Pure, incandescent magic.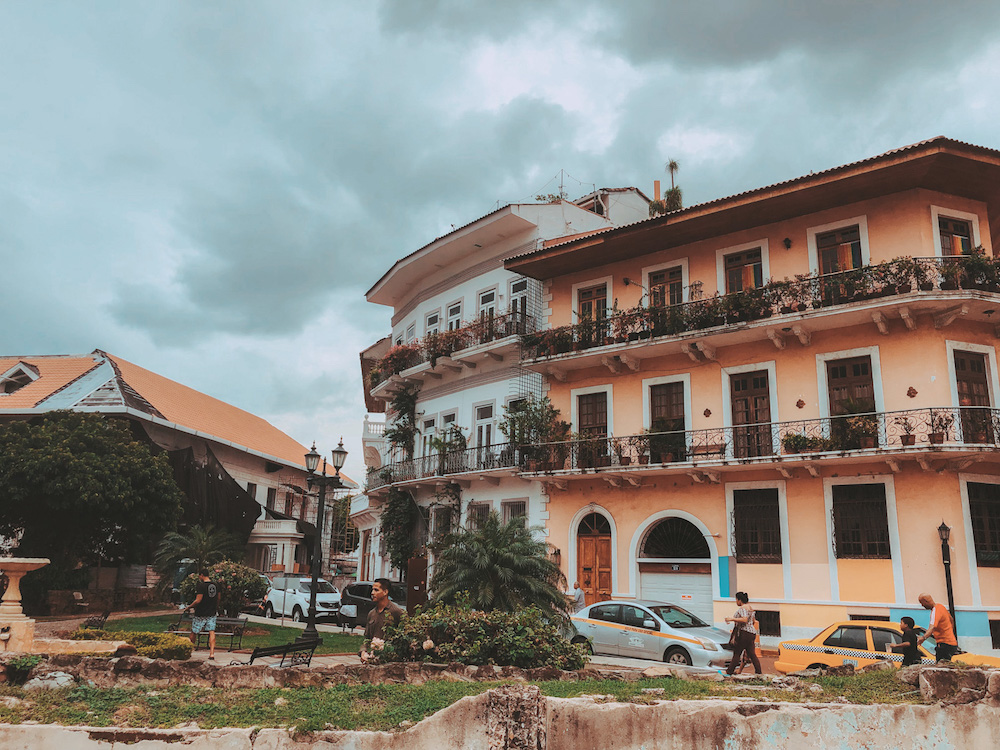 While in the area, if you want an authentic Panamanian dinner go to Diablico's and try Panama's national dish, sancocho. It's a chicken broth made with cilantro, yams, veggies, and other spices. If you want something more hearty, enjoy chicken and rice (arroz con pollo). Be sure to get a side of yucca frita, which was probably my favourite Panama speciality (especially served with Ropa Vieja, a savoury beef dish).
2. The beautiful city murals
Everywhere you go, there is beautiful and diverse art. I love a city that celebrates colour and brings the quiet things to life. This blue sky queen was my favourite.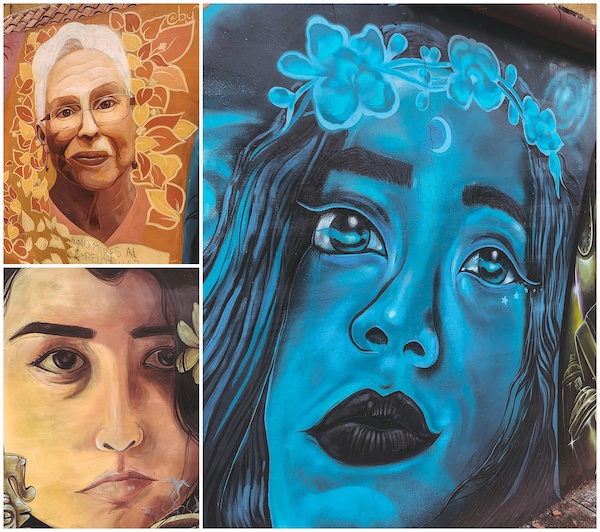 3. This swanky rooftop bar, Casacasco
This place deserves it's own section even though it's also in Casco Viejo. It overlooks the Plaza Herrera, but in the distance you can view the city skyline. Off to the side, you can also see the run-down, poorer side of the city…an intersection of where old, new, poor, and wealthy meet.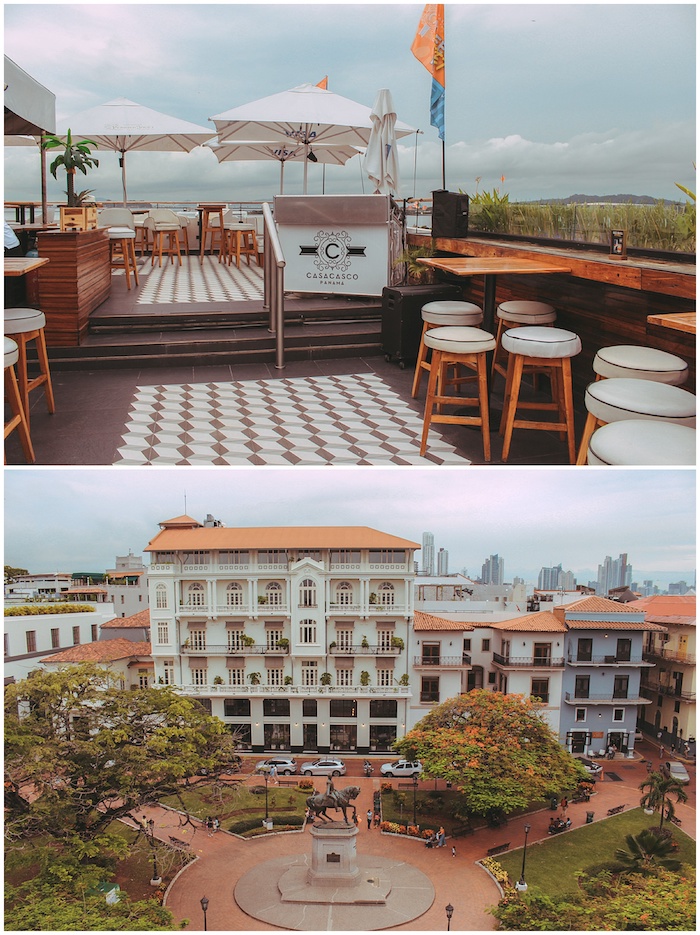 While the view is a highlight, this restaurant also has delicious cocktails and mouth-watering appies. We whet our appetites here before we headed to dinner at Casablanca (a place in Casco Viejo we always returned to) and enjoyed their pasta.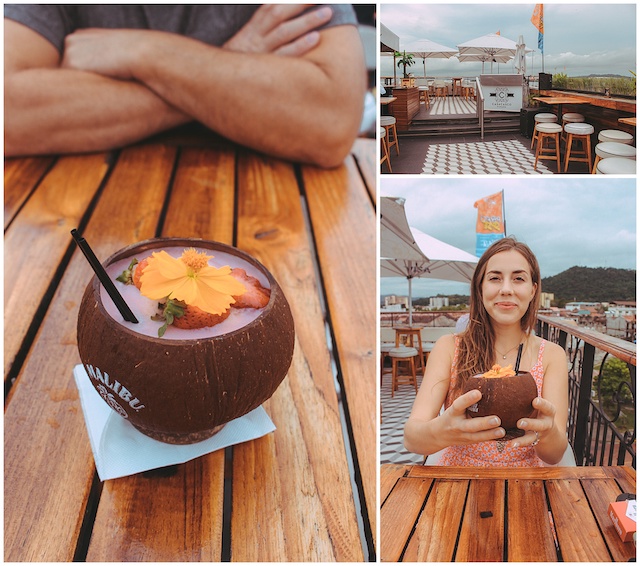 4. Take in the Panama City skyline and the stunning skyscrapers
We were lucky to have a stunning view of the skyline from our apartment deck, but there are so many places you could admire it. Walking along the old city on Avenida Balboa, dotted with little stands, shops and quaint restaurants, is a wonderful place to take in the view.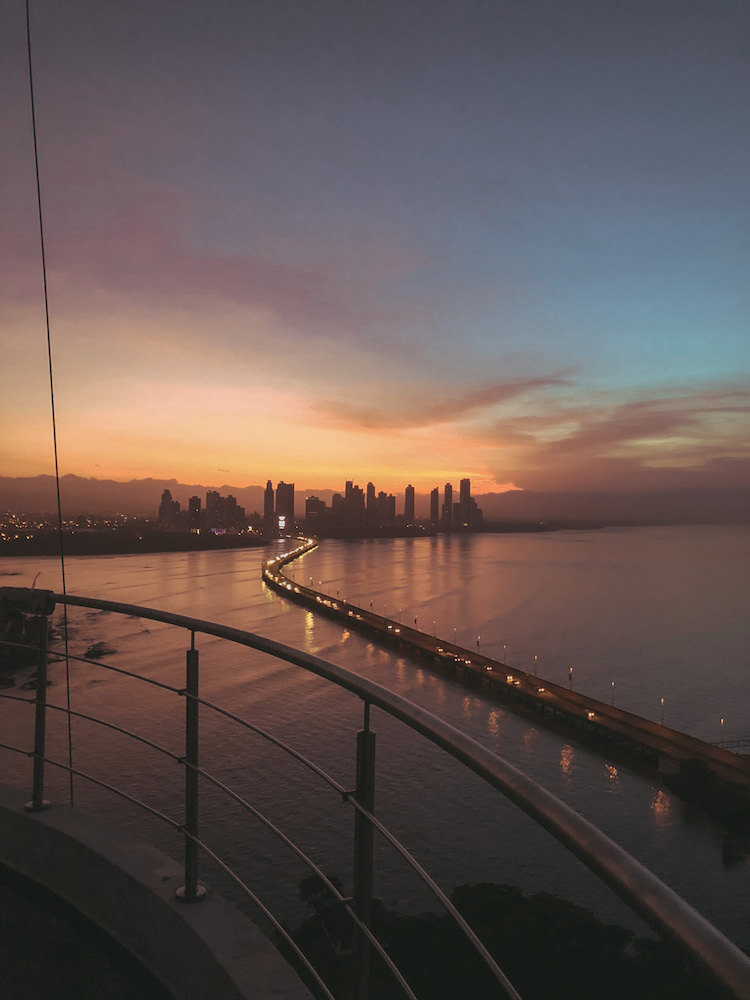 It isn't just the collective of city skyscrapers that's beautiful, it's each individual tower. Panama City is known to have the most creative and stunning architectural work. Which is obvious.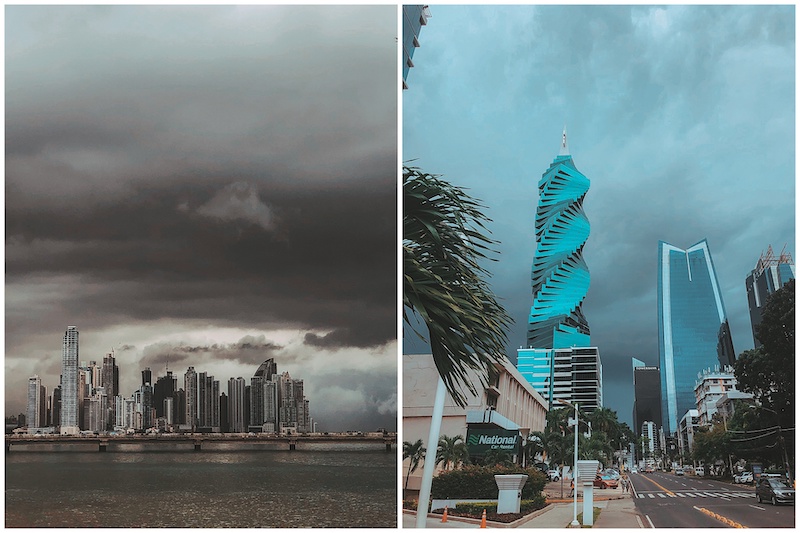 5. The delicious coffee
Panama is known for their coffee production, especially their Arabica coffee, which is thought to be the highest quality of Panamanian coffee. We went to a cafe twice a day. My Dutchman always liked to bring the concierge/security at our apartment a latte (because he's a sweetheart), so sometimes we'd go more.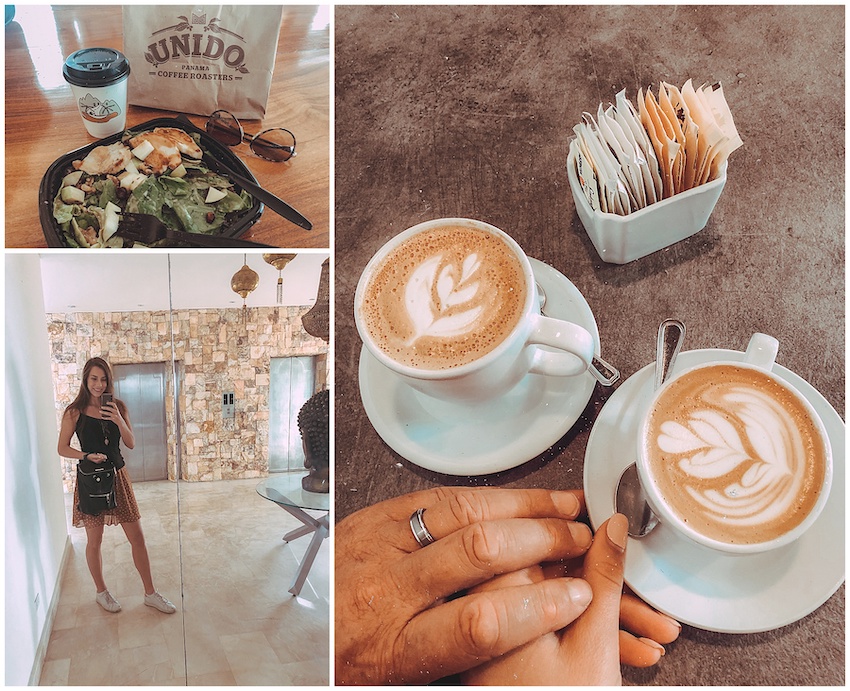 I enjoyed two coffee shops the most, Unido and Leto. I loved Unido's cappuccinos and Leto's iced almond milk lattes. That being said, I am not a true coffee lover (except when it comes to Dutch coffee, but that's a whole other thing), but I think the coffee thing would be of interest for people who are "true" coffee connoisseurs.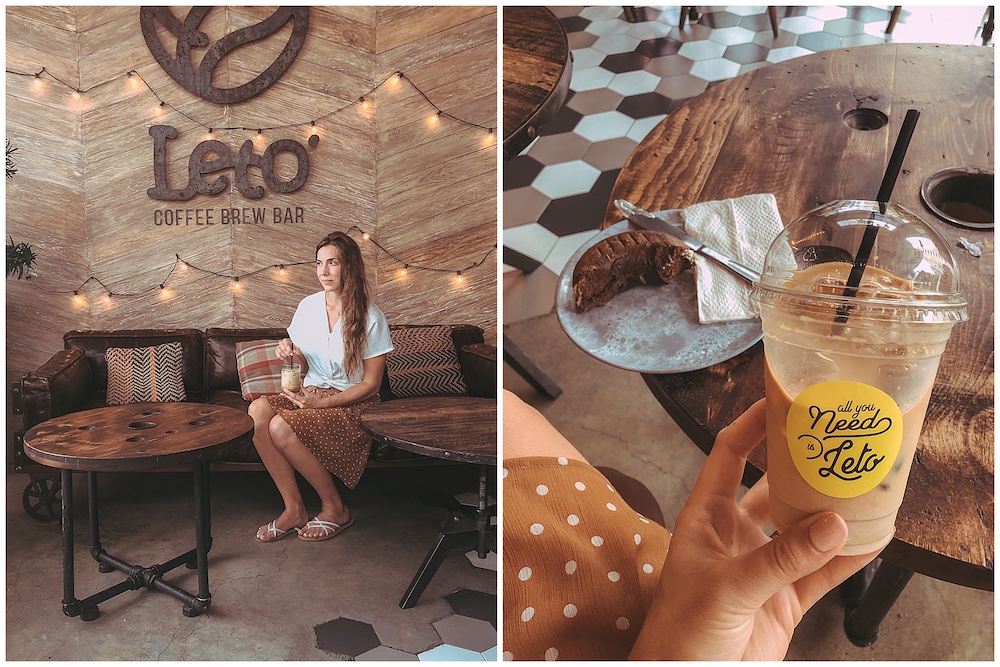 6. Watch the ships go through the Panama Canal
At first, this place sounded boring, but after seeing it I understand why this place is called "The Eighth Wonder of the World".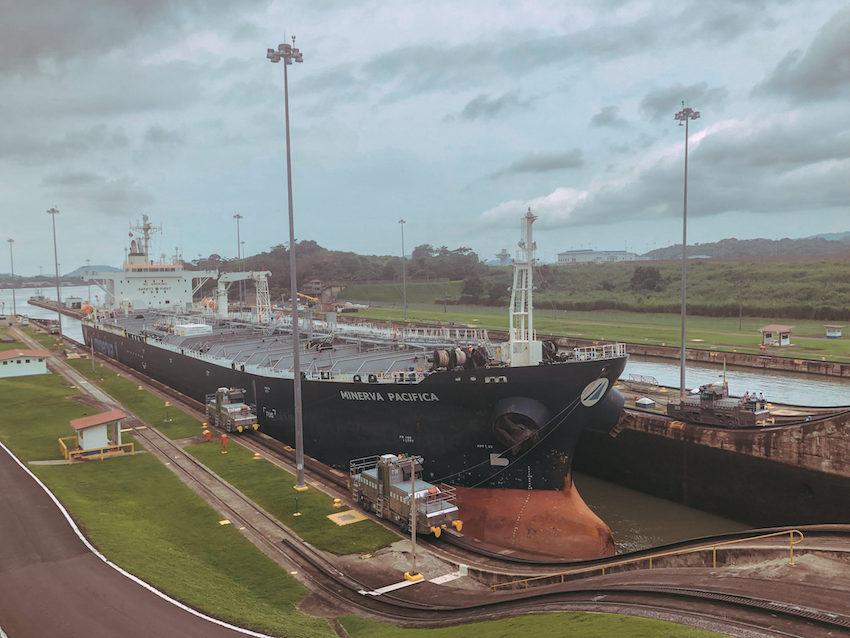 Watching the ships come through the Miraflores Locks and learning how the canal was made was fascinating. We didn't bother with watching the iMax film about it, but walked through the Panama Canal museum and listened to a guide explain the process. If you're in Panama, you have to go! Definitely no regrets on this one. Just make sure that you go at the right time, or you risk missing watching a ship go through. Since the schedule changes daily its wisest to call the Miraflores Visitor Centre before.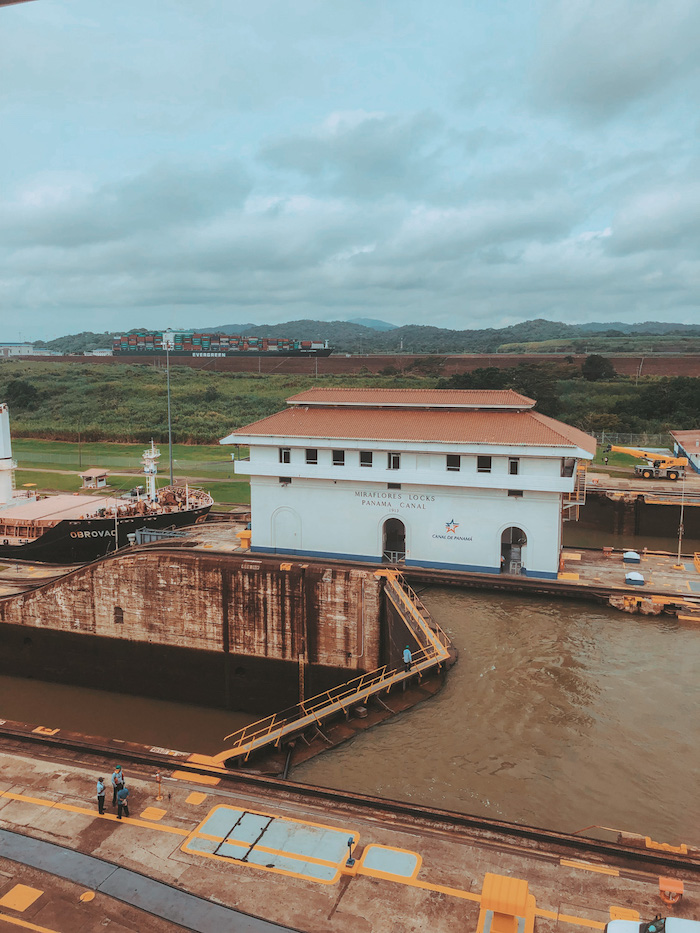 7. Hunt for 'The Hat'
Everyone needs to come home with "the Panama hat". If you're into souvenirs, its much better than a fridge magnet (insert eye roll because travel fridge magnets are so tacky, no?).
In Panama City, that was my one mission…to find the quintessential Panama hat. Turns out, the hat I liked is actually originated from Ecuador, but I consoled myself with the fact that I bought it in Panama, so there's that. If you go to Panama, please find the real version and send me a selfie.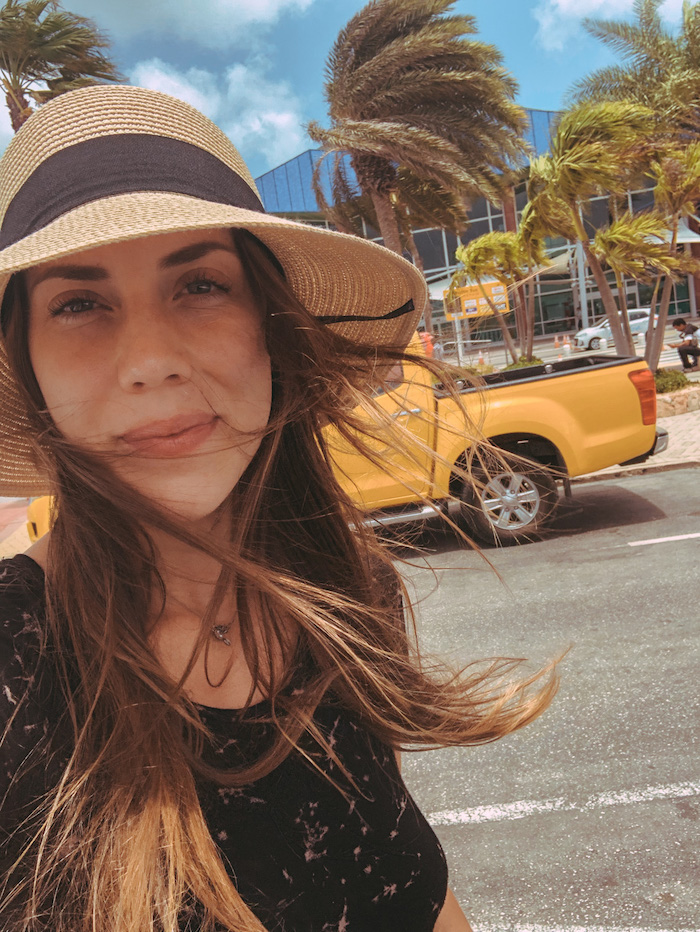 The days in Panama City were mostly full of my husband working, so we usually ventured out in the evening to explore and try new restaurants. While Panama City is considered safe, I will say I didn't feel that comfortable going far out on my own during the day. As an awkwardly tall, Caucasian woman, I definitely stuck out. If you're out on your own, know where you're going, use Uber, and stay away from the sketchy parts of town. We wandered in a poorer area looking for a market from a friend's recommendation and a woman pulled us aside, and told us in broken English that we weren't safe and to leave right away. It seems whatever country we go to, we always end up in some corner where a local tells us to vacate for our safety (lol). Tourist areas and downtown are the safest.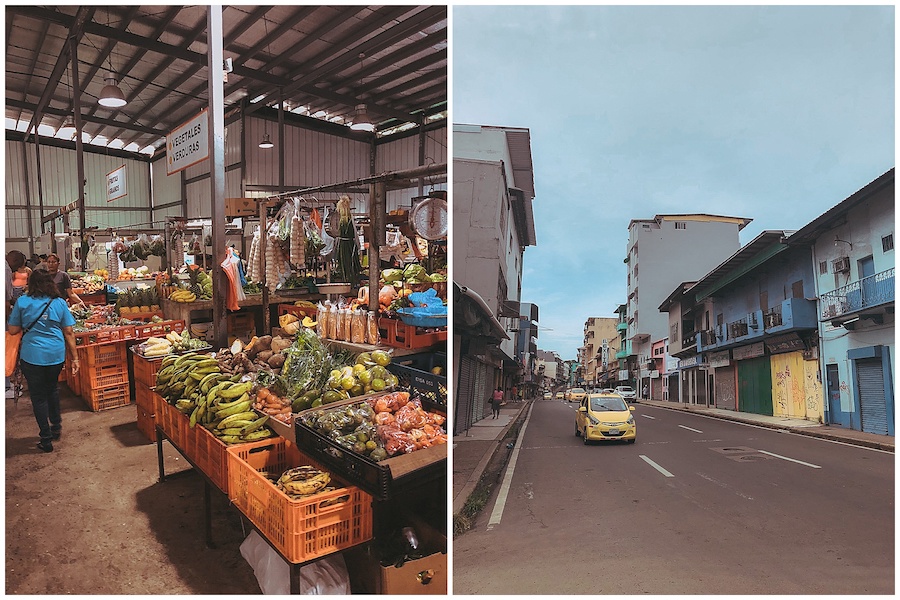 We didn't explore Panama as holiday tourists, but rather just living life…finding our favourite grocery stores, experimenting with frying plantain for dessert, me reading on the balcony, blending our morning smoothie, shopping at the Multiplaza, business meetings at coffee shops, making our own meals at our apartment, and going for walks. While we were there an extended amount of time, I'm definitely not an expert on Panama City tourism. We just did our normal stuff, but it was special to experience part of that culture together.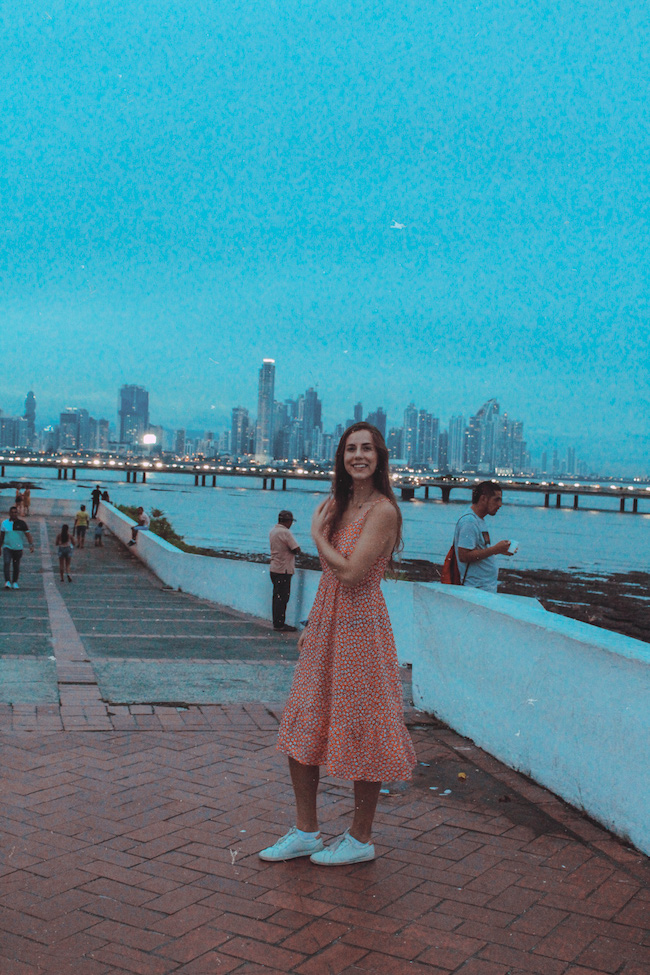 Have you been to Panama? If so, what was your experience? What would be something you'd like to see there? Any fun things you'd recommend to me when we go back?