We're living in Aruba (for now!)
It's hard to be believe that it's been well over a year that we've been living in the Caribbean. Life before that feels like years ago!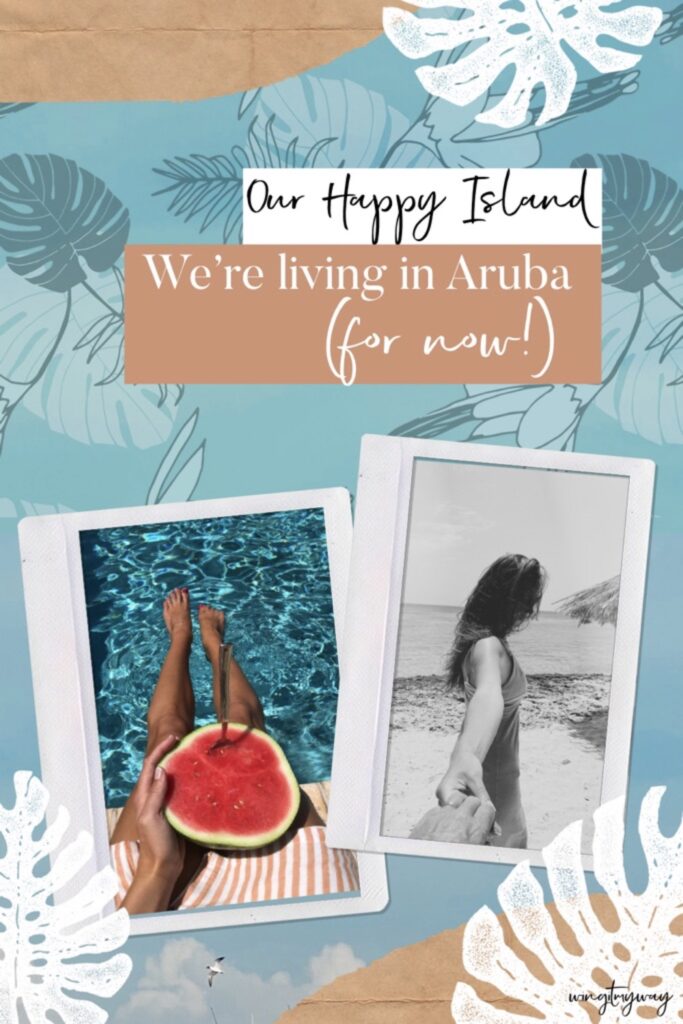 For anyone who might follow me on Instagram or this blog, you'll know I haven't been very present online in the past several months. There are many reasons for this, including wondering if the timing was appropriate to keep updating a travel blog (when most of the world was on lockdown). That, and just enjoying the longest social media detox. I didn't completely go offline, but I set strict boundaries which I honoured myself in keeping. We were also very focused on building our business in the Caribbean and pouring our energy into this. 
This year has been an incredible and stretching journey…like many people, we have experienced many life-changing events in our personal lives, some magical and some not-so-much. So much has happened!
We even got to make one of our dreams come true to live in Curacao for several months!
It was always a place that was special to us and we think it's pretty amazing that we got to manifest this dream into reality.
After many months of living there, we really began to miss Aruba. The lightbulb moment hit us after we realized that anytime we liked a place in Curacao we would say wistfully, "Oh, this reminds us a little of Aruba". Then we looked at each other and said, "Let's go back." We have now been living in Aruba since last fall.
After a quick trip to Europe (Gary had some work so we turned it into a road trip), we jumped on a little plane and came back to our Happy Island.
We are just here loving every minute, growing our vacation rental/hotel business, and making a life here – for now! We never stay still for long, so who knows what's next, but for the time being, we are so happy here. Of course, as soon as the flights open up back to Canada, I'm excited to come back.
For now…we love our Happy Island of Aruba. <3