7 good books I read during covid
One of my goals for 2020 was to read one book a month. Enter covid.
The end result was over 20 books. At the beginning of our world crisis, I spent more time on my phone, but soon realized how draining social media was for me. I started replacing my phone with reading.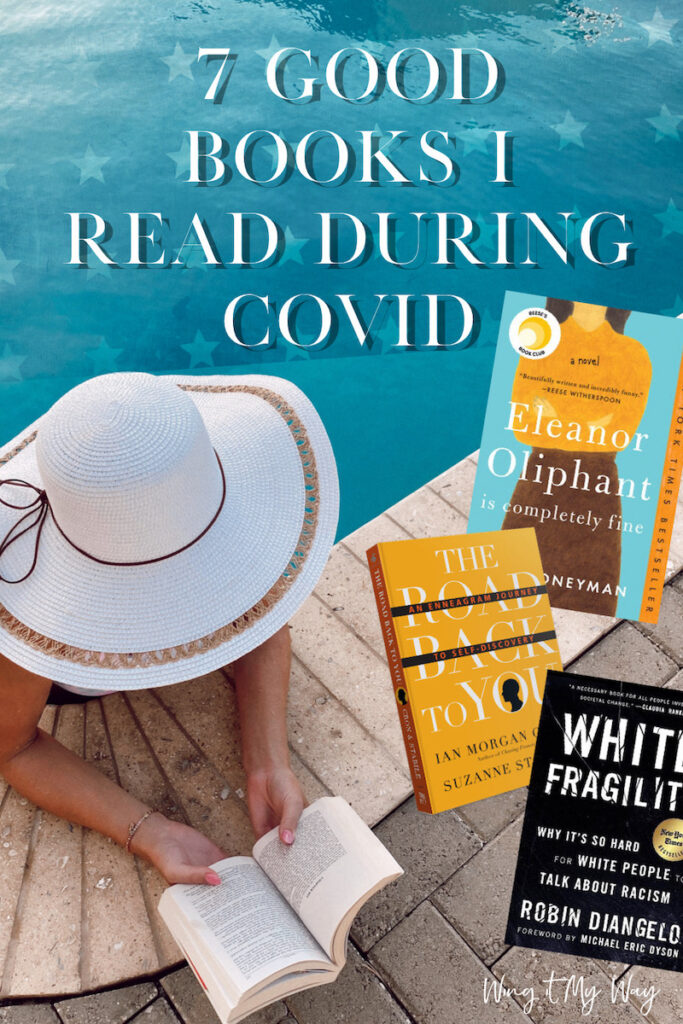 There weren't a lot of English books on the island, but I got a few here and there. After that, I started buying books on my iPad, but found it difficult to read outside or at night, but I was thankful for plentiful selection. Now, this year, I purchased a Kindle and I've been reading everywhere…constantly! Here are a few of my favourites I wanted to share (in no particular order).
1. The Alchemist (short story/parable)
I have heard of this book for years, but had not gotten around to reading it. Now I understand why this is such a classic! This story is about a shepherd boy Calle Santiago who goes on an adventure to find treasure and meets characters along the way who teach him profound lessons. I won't spoil the plot, but the book gave me "The Little Prince" vibes, a parable that captures life and our basic human desires so well. I was highlighting every other page and will be going back to this little book for nuggets of wisdom.
2. Untamed (memoir/self-help)
I know, I know. The whole world has read this book…or at least I hope so. Glennon Doyle is a warrior, one who teaches us to reclaim our true selves and live from a place of authenticity. To be real. Like actually real. If fear and people pleasing is a reason you do absolutely anything in your life…this book might have freeing treasures for you.
3. Eleanor Oliphant Is Completely Fine (fiction)
Before lockdown, I didn't read a lot of fiction; however, now I'm back into it…basically because of this book. The tale of Eleanor Oliphant and her epiphany of discovering that her life could really be beautiful had me entranced for precisely one and a half days. I could not put it down!
This easy read can be described as…funny, heartbreaking, enchanting, sad, inspiring, heartwarming and hopeful. One of my favourite fictions to date.
4. White Fragility (sociology, social justice, politics)
This is an important read – especially if you were like me and didn't see yourself as racist in any thought patterns or belief systems. Racism is so deeply ingrained into our society that I found myself deeply challenged and uncomfortable while reading. If you are white as well, it is our responsibility to be less fragile, be open to exploring our biases and calling out a system riddled with corruption and privilege. We can only do that by listening to people of colour, who have been on the receiving end of racism. After reading this book, also read books by people of colour.
5. The Road Back to You (personal development, psychology)
Yes, I finally hopped on the Enneagram train! Everyone has been talking about it for the last few years and I took an online test so I could fit in to the conversation. I told everyone I was a 7 and my friends argued that I was probably a 4, which meant nothing to me. Finally I read the book and I'm CHANGED. More than anything, I spotted my partner's personality and some of my family members. It gave me a lot of understanding, not only for myself, but for the people that I'm close to. I love this book and want to re-read it, but I've already given my copy away…which in my mind, shows you've found a really good book.
7. The Great Gatsby (classic literature)
If the classics are something you want to dip your toe into, this book is short and the language is fairly modern…making it the perfect entry to the greats of literature. I love this story so much (the movie is one of my all time favourites), so this was a treat to read.
Hope you enjoyed this little book rec! Have you read any of them? What were some books you've enjoyed over the last while?